"Microgrids. Macro benefits."
Monday October 12th
7.00pm to 9.00pm
This event will be run as an online webinar. Details to be provided on registration.
Free community event.
Launch of the Healesville Community Energy Hub with the Community Owned Energy Supply Company  – Indigo Power!
Learn how the whole community can benefit from community renewable energy and the Healesville Solar Farm!
Local community production & distribution of solar energy; community owned energy supply company; virtual micro grids sharing community energy! Healesville solar farm and Coldstream biochar; funding for community revolving funds and community energy groups; sign up for solar panels and batteries and solar hot water; community energy monitoring systems and more. The Healesville Energy Revolution is Here!!  
REGISTER HERE
A transformation is occurring with the production and distribution of electricity. From the centralised, large scale power grids traditionally tasked with the transportation of electricity generated by coal-fired power stations, to more decentralised, smaller scale, community-based distributed systems.
A dramatic and rapid disruption is underway. How will this impact Healesville and the Yarra Valley?
Renewable energy hardware and software, together with the internet of things, is unlocking a whole new range of capabilities never before possible. Done well, we will all be positive recipients of clean, affordable and reliable electricity that will bring great practical and economic advantage to our communities.
Specifically, community energy is a natural partner with the trends toward community based Virtual Power Plants and Microgrids. Put simply, how can small scale users, home solar systems and businesses in Healesville and the Yarra Valley participate in an energy market that replaces centralised coal-fired generation?
Microgrids create greater energy resilience during blackouts and natural disasters and offer freedom from the high cost of traditional energy suppliers. Communities can use locally generated solar energy. Healesville CoRE has been working with Mondo on the installation of a monitoring device which will soon enable Healesville's first virtual microgrid to be trialled. The aim of the trial is to establish a local virtual energy grid powered by our own rooftop solar installations and able to draw from, and supply to, the main grid as required.
Please join with us at this event to learn more about community microgrids, how the new Healesville Virtual Microgrid will benefit our community and how you can sign up to the new community owned energy supply company – Indigo Power.
In addition to this, we are excited to announce that Yarra Ranges Council has now made a decision to build a solar farm in Healesville, on the site of the old Healesville sealed tip site. Council will be providing further details regarding the project's scale, implementation and information on how our local communities can benefit.
REGISTER HERE
GUEST SPEAKERS:
Mondo: Matthew Charles-Jones – Will explore the trends and potentials for
interdependent and community participants in an energy 'market' transitioned by renewable energy. Matthew will also discuss some programs that are just launching to activate this interdependent future and how Healesville residents and businesses can be involved.
Indigo Power: Ben McGowan – Managing Director, will inform us how the Healesville community can benefit from Indigo Power as a community energy supply company, regardless of whether you're part of the Healesville Microgrid or not.
Find out more about Indigo Power, Community Hubs and community renewable energy and don't forget to check out the Q&A's when you are there.
Learn More about Indigo Power
If you live in one of these post codes you can benefit:
3139  3770  3775  3777  3778  3797  3799
Yarra Ranges Council: Julian Guess from the Sustainability Team.
Will outline the latest information on the Yarra Ranges plan to convert the closed landfill site in Healesville to a solar farm
The proposed Biochar plant in Coldstream that will produce Biochar and renewable energy
Updates on Council plans to upgrade Council buildings with battery power and a new community 'revolving fund'.
Update on how you can participate in the Council sponsored residential Solar Savers solar purchase scheme for your home and the commercial Environmental Upgrade Finance programs for local businesses.
Healesville CoRE is pleased to advise that this event is supported by funding from a Yarra Ranges Council Community Grant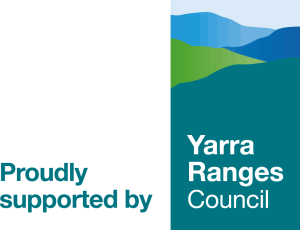 REGISTER HERE