"Find out how you too can make the switch."
Saturday 14 Aug 10.30am – 12.30pm
Darron Honey Centre (rear of Uniting Church), Maroondah Hwy, Healesville
Online registration required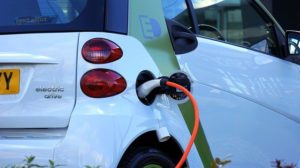 One of the biggest sources of greenhouse gas emissions is Transport! Vehicles using clean, renewable energy can help to achieve significant reductions in greenhouse gases, reduce air pollution and make our environment more liveable.
Registration for this event will open three weeks prior to the event.
With the market for Zero emissions vehicles expected to mature over the next decade, the Victorian Government is preparing a Zero Emission Vehicle Roadmap to manage the transition.
Electric Vehicles will have an effect on our electricity grid and may provide an additional way of storing energy.
Come and find out about the facts of Electric Vehicles: the types of electric vehicles, the effect they have on the environment, the cost of buying and maintaining them, distances between recharges, charging stations now and more.
Learn about the latest developments in the renewable energy transport field here and overseas.
FREE LIGHT REFRESHMENTS will be available at each face-to-face event
Guest speakers:
Speakers for this event are still to be announced.