"Find out how you too can make the switch."
This event is being held in conjunction with Yarra Valley Community Power Hub
NOW ON: 12th FEB 2022, 10.30am – 12.30pm
Darron Honey Centre (rear of Uniting Church), Maroondah Hwy, Healesville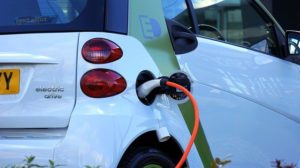 One of the biggest sources of greenhouse gas emissions is Transport! Vehicles using clean, renewable energy can help to achieve significant reductions in greenhouse gases, reduce air pollution and make our environment more liveable.
Registration for this event will open three weeks prior to the event here
With the market for Zero emissions vehicles expected to mature over the next decade, the Victorian Government is preparing a Zero Emission Vehicle Roadmap to manage the transition.
Electric Vehicles will have an effect on our electricity grid and may provide an additional way of storing energy.
Come and find out about the facts of Electric Vehicles: the types of electric vehicles, the effect they have on the environment, the cost of buying and maintaining them, distances between recharges, charging stations now and more.
Learn about the latest developments in the renewable energy transport field here and overseas.
FREE LIGHT REFRESHMENTS will be available at each face-to-face event
Guest speakers:
Kimjan Achilles (employed by Yarra Valley Water), will talk about his decision to buy a new electric vehicle (MG ZS EV), and how good it is to own an EV. Kimjan will bring his MG. 
Bryce Gaton, who

is an EV writer and consultant who has been working in the EV sector for over 12 years. Amongst the many EV hats he wears, Bryce writes for the Australian EV website

The Driven

and works for the University of Melbourne as the EV safety trainer and supervisor for their Formula SAE race team. Bryce will bring his electric Hyundai Kona.

Trent Evans (a member of Yarra Glenergy) is involved in bringing a fast charger for electric cars to Yarra Glen. Trent will bring his Tesla series 3. 
Kym Saunders (Sustainability Coordinator @ Yarra Ranges Council), will talk about Council's plan to change their fleet to EVs. She will bring one of the councils EVs.
More info on Keynote speaker Bryce Gaton:
Bryce Gaton has been working and writing on Electric Vehicles (EVs) since 2008. His interest in EVs comes in part from his desire to lead a low environmental impact lifestyle – plus the fact that EVs are way cooler to drive than ICE ones! His latest EV drive is a Hyundai Kona electric in which he has already covered over 30,000km – much of which has been interstate travel.
Bryce's life is all about EVs. He writes for TheDriven, runs an EV adoption support consultancy (EVchoice.com.au) and is the EV electrical safety trainer/build supervisor for Melbourne University's FSAE EV race team. In his spare time he also writes on EV topics for Renew magazine and on behalf of Renew presents on EV issues and opportunities at Renew run community forums and SDSE (Speed Date a Sustainability Expert) events.
Through being a driver of EVs, qualified science/environmental education teacher AND electrician: Bryce is well positioned to discuss the personal, environmental and technical aspects of moving with e-motion …….