The Yarra Valley Community Power Hub (YV-CPHub) was formed as part of Sustainability Victoria's Community Power Hub initiative and launched in July 2021, finishing in June 2022. Utilising funding from Sustainability Victoria, the YV-CPHub was one of seven hubs formed across the state and were tasked with assisting their community to facilitate and implement renewable energy projects that would positively reduce Victoria's carbon emissions.
The YV-CPHub employed a total of four staff (in various capacities) to connect with their community, work closely with six local Community Energy Groups to concept and develop potential projects that would directly impact their footprint.
In just 12 months the Hub created…
Capacity Building Support for our Community Energy Groups, including:
Google Workspace & WordPress Administration
Introductory training in CiviCRM with AudienceWare
Strengthening Community Engagement
Website development with CRM & payment gateway integrations
Event management, including Roadshows
Funding, design & sourcing of marketing collateral
Graphic design elements for Social Media
Onboarding & retention of volunteers
Funding of strategic planning workshops
Facilitating community bulk buys
Home Energy Efficiency Programs
Training featuring 2 courses with 29 registrations, 22 attendees & 25 home audits
Community Renewable Energy Course, held at Living & Learning Nillumbik with 20 enrolments & 18 attendees
Home Efficiency Advisory Service with 25 home audits arranged
Free Home Energy Upgrades with 264 light globes changed, 88 door seals installed, 14 shower heads changed, 14 exhaust fans installed, 15 electricity monitors in 15 homes & 6 retirement village units across the region
Community Bulk Buys
Electric Vehicle Bulk Buy with 337 EOIs
Heat Pump Bulk Buy with 213 EOs and 70,080kW saved through installations
Reverse Cycle Air Conditioning Bulk Buy with 87 EOIs & 16,573kW saved through installations
Online and Face-to-face Events and Webinars
11 events with 934 participants
Support
Supported Clean Energy Nillumbik's Expo, Eco Chats, Sustainable House Day with 783 participants
Together with industry partner Komo Energy, the Yarra Valley Community Power Hub created…
Projects at Implementation-Ready Stage
Community Scale Solar Car Park and Battery with EV Chargers in Healesville
Solar Farm with Battery in Bunyip Township
Power Resiliency at St Thomas Retirement Village Community Centre
Pipeline Projects
Power Resiliency at St Vincent's Care Services Eltham Village
Car Park Shading at locations in Nillumbik
Solar Farm with Battery at Wesburn with horticultural production
Community Owned Solar Farm at Kangaroo Ground former landfill site
Rooftop Solar Garden at Eltham Industrial Precinct
Community Scale Solar Farm and Battery at Yarrambat Stage 2
Residents' Microgrid with Community Scale Solar Farm and Battery at Chum Creek
What was also exciting was the emergence of aspiring and emerging Community Energy Groups in Millgrove / Warburton, Cockatoo / Emerald, Upper Beaconsfield, and Banyule.
Our Local Community Groups

Healesville Community Renewable Energy
Healesville Community Renewable Energy (Healesville CoRE) formed in 2017 and has been running renewable energy programs in the Healesville and surrounding areas since then, committed to achieving a Net Zero carbon future for Healesville by 2027. Healesville Community Renewable Energy initiated the Hub grant application with Sustainability Victoria and was successful in obtaining a $428,500 grant to establish and develop the Yarra Valley Community Power Hub for the Greater Yarra Valley and Ranges area.

CEN
Clean Energy Nillumbik (CEN) is a volunteer-led community group working to accelerate the transition to renewables in the green wedge shire. CEN started in 2017 with a strategy to have 100% of Nillumbik's buildings powered by renewable energy by 2028. Our committee and membership of local residents and businesses are all committed to addressing climate change through reducing emissions from fossil fuels.
Visit cleanenergynillumbik.org.au for more information.

ECAM
Eastern Climate Action Melbourne (ECAM) is a community group of like-minded people who are passionate about restoring our world to good health and to having a planet where the most dangerous impacts of climate change have been avoided. They are located in the eastern suburbs of Melbourne, predominantly in the LGA's of Whitehorse City Council and Maroondah City Council. They seek to increase community awareness of what each of us can do in our own homes and businesses to reduce our carbon footprint, and to advocate for strong government action to reduce carbon emissions and create a safe climate now.
Visit easternclimateactionmelbourne.weebly.com for more information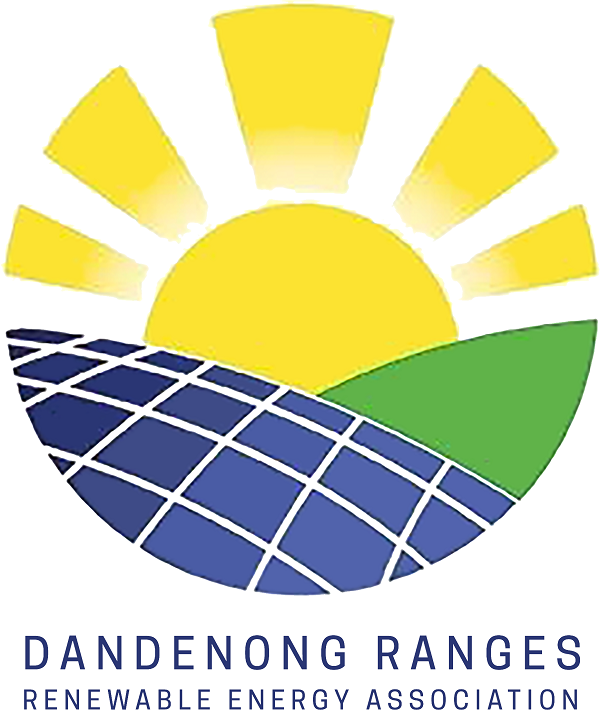 DRREA
DRREA (Dandenong Ranges Renewable Energy Association), was formed after public meetings in Upwey and Emerald. It is a group of committed community volunteers dedicated to increasing the uptake of renewable energy with their community. Since its formation DRREA has organised a number of events including a PV bulk buy in 2008 and a Hot water Bulk Buy in 2010.
Visit drrea.org.au for more information.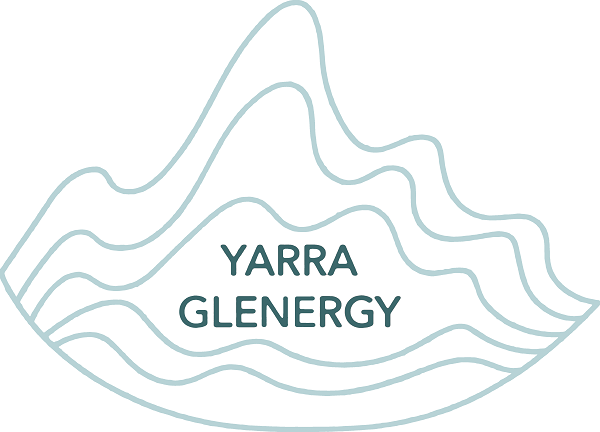 Yarra Glenergy
Yarra Glenergy is a community owned and volunteer run organisation, created to organise and develop renewable energy projects in the Yarra Glen area. Yarra Glenergy will always be a community project and will always seek to directly distribute part of its income to other community groups, building town equity and fostering a strong, cohesive and resilient town.
Visit yarraglenergy.com.au for more information.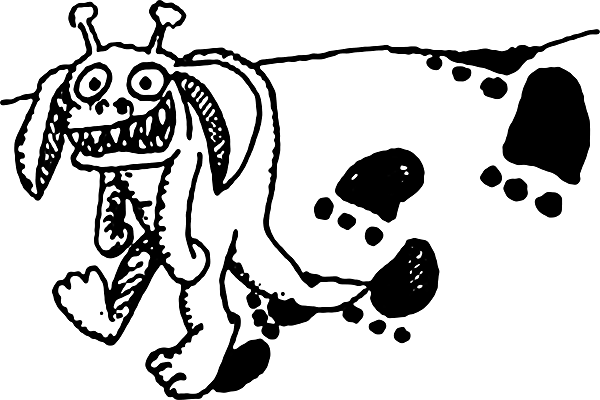 BRAG
Bunyip Renewables Action Group: Our vision is that by 2030 the power used in the Bunyip district will be 100% renewable. Our mission is to reduce the carbon footprint of the Bunyip district by helping the transition to renewable energy, working to generate local power to meet our needs.
Visit https://www.facebook.com/BRAG-Bunyip-Renewables-Action-Group-104286734842475/ for more information.