IMPORTANT VIEWING NOTE:
Our 2020-2021 Annual Report is designed to be read in your PDF reader using "Two page view" and we recommend you change your settings to enable this.
Please follow this easy process when viewing our 2020 Annual Report on your computer:
1 – Click on the link below. It will likely open in a new tab or page in your browser and show you a preview.
2 – Select download icon, and save the file to your computer. Once file is downloaded, open it by double clicking on the file.
3 – The Annual Report should open using a PDF reader, such as Adobe Acrobat Reader. This is free software you likely already have installed. If you do not have this, download Adobe Reader for free HERE, and continue these steps.
3 – Once the Annual Report 2020 has opened in your PDF reader (such as Adobe Acrobat), click on 'View' in the menu bar at the top, then click 'Page Display' from the drop down menu and ensure '2 Page View' is selected. If you have a Mac, click on 'View', and select '2 pages' from the menu that drops down if using the Preview software. See below for visual instructions.
Download our Annual Report for 2020 – 2021 financial year in PDF format HERE.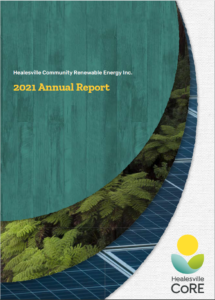 Here is a visual guide on how to change your PDF Reader software for 2 page viewing in Adobe Acrobat: