Making Our Homes More Comfortable While Saving Money and the Environment
"No solar? No problem!"
Thursday 22 Apr 7pm to 9pm
Darron Honey Centre (rear of Uniting Church), Maroondah Hwy, Healesville
Event will be face-to-face and also run online as a webinar!
Online registration required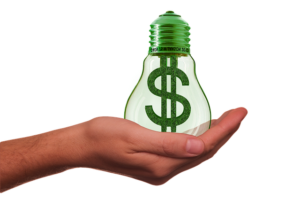 Most homes and workplaces in Australia are not well designed for our harsh climate: blisteringly hot in summer and freezing cold in winter. With the rising price of electricity, it can cost a small fortune to heat and cool our homes and businesses.
Registration for this event will open three weeks prior to the event.
This workshop will detail a series of simple, cost effective steps we can all use to become more energy efficient in day-to-day life. We will be focusing on pragmatic, needs-based solutions aimed at reducing our individual energy consumption and reducing energy bills.
FREE LIGHT REFRESHMENTS will be available at each face-to-face event
Guest Speakers:
Alan Pears AM – Former RMIT lecturer and home energy efficiency consultant, Alan has worked in the sustainable energy and environment field since the late 1970's with community groups, government departments and the private sector. He has written widely across the media spectrum and is a published academic. Alan was made a Member of the Order of Australia (AM) in 2009 for his contribution to environmental and energy policy.
Glen Newman – home energy efficiency expert from Enviroshop will be joining us to discuss a range of his most popular and efficient products and methods of saving money and the planet in our homes.
The event is planned to be run as a face to face event, and we are also now running the event as a live online webinar! We hope that this will make the event more accessible to people in other parts of our fine district. If you dont live in Healesville, or are interested in attended our upcoming event from the comfort of your own home, this is now an option!
The invitation to attend in person remains open, our great line-up of speakers will be presenting in person at the event for those who want to be part of the live audience. However there will also be cameras rolling in the background capturing the event and streaming it live on Zoom for those who would like to view and participate remotely!