Links to some recent research on pumped hydro and energy storage which reinforce Healesville CoRE's vision for Healesville.
Healesville CoRE's involvement in Sustainable House Day 2017 was a great success. Well over 100 people visited the local houses to hear about their sustainability features. These included many locals as well as those further afield from the city, and as far as Eildon and… Read More »Sustainable House Day Success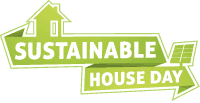 Healesville CoRE is participating in Sustainable House Day 2017. Four houses are open for people to visit and learn.